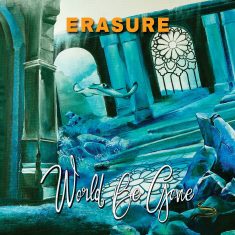 The second single to be taken from World Be Gone is the track with the same name and will be released on CD and via download on 28th July. The 8-track single includes the sped up single mix, a brand new b-side as well as remixes from the likes of Gareth Jones, GRN and Manhattan Clique.
Tracklisting
World Be Gone – Single Mix
I Need You Now
World Be Gone – Giant Mix by Gareth Jones
World Be Gone – Boxed In Remix
Oh What A World – GRN Remix
Oh What A World – Manhattan Clique Remix
Just A Little Love – House Of Labs Club Remix
The World Be Gone single is available for pre-order now from Lexer Music - those who do so can get the single mix to download immediately.