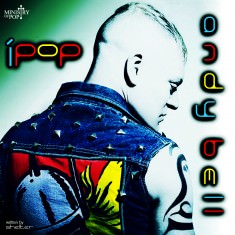 2014 was quite the year for synth-duo Shelter, who collaborated with Andy Bell to record the iPop album before supporting Erasure in the European leg of The Violet Flame Tour. Such has been the demand for the download-only iPop album, Shelter have launched a Crowdfunder campaign to make the album available as on CD and vinyl, but as with any campaign of this sort, it'll only become a reality if enough demand is strong enough.
The iPop CD edition will be a deluxe 3 disc set with over 30 remixes of all the album tracks. The vinyl version will be a very limited edition release which will also include one or two additional remixes. There is also another chance to purchase the iPop – The Singles CD as well as a chance to own Shelter's debut album Emerge on CD.
Like the sound of any of that? Then head on over to the iPop Crowdfunder campaign page now!